The Ecommerce Website
Over the past few years we have been developing an ecommerce website solution for online businesses so they can realise their true online potential and grow.
Unlimited Products
Unlimited Categories
Unlimited Pages
Add & Remove Categories
Assign SKUs
Upsell Feature
Discount Coupons
Wrapping Service
Your ecommerce website will be easy to use, fully flexible to suit your requirements and easy to understand and will find your self adding new products as soon as you have access to the website. You can add keywords for each product you add and a title for that specific product page.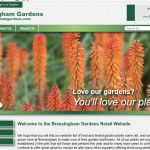 Bressingham Gardens: Our most recent hand coded ecommerce website was developed for Blooms Nurseries Ltd based in Diss, Norfolk, the site was purpose built to their requirements giving them all the functionality and ease of use they were looking for.
The site demanded some advanced coding our end to fulfill the requirements of the site's functionality but the job was completed to the customers specifications. They can add unlimited products and pages and also remove a seasonal category with a simple mouse click.
What is Ecommerce? In a nutshell, if you sell anything from your website then it is ecommerce, however, for a serious company with many products for sale then a dedicated ecommerce website will need to be built specifically for your company.
Every business will have different needs but ultimately, you want the functionality to easily add and remove products and product categories with just a few clicks, upload images with just a click of the mouse and offer upsells at point of sale, this is easy to achieve with our system.
Ecommerce Platforms: If you want to sell online then of course you will need a bespoke ecommerce web design solution to suit your needs.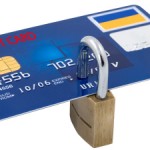 You have two choices with an Ecommerce Website, choose an off the shelf solution that will probably cause endless headaches, first with finding someone to help with the initial set up, then the complications of maintaining it and ultimately, finding it's just not got the capabilities you initially thought it had.
Second, you can find a web developer who specialises in ecommerce website's and can build a bespoke website specifically for you and your company's needs, and who will be on hand for any future updates and enhancements.
Interested in an Ecommerce website? Fill out the form below and we will be in touch;
[contact-form-7 404 "Not Found"]