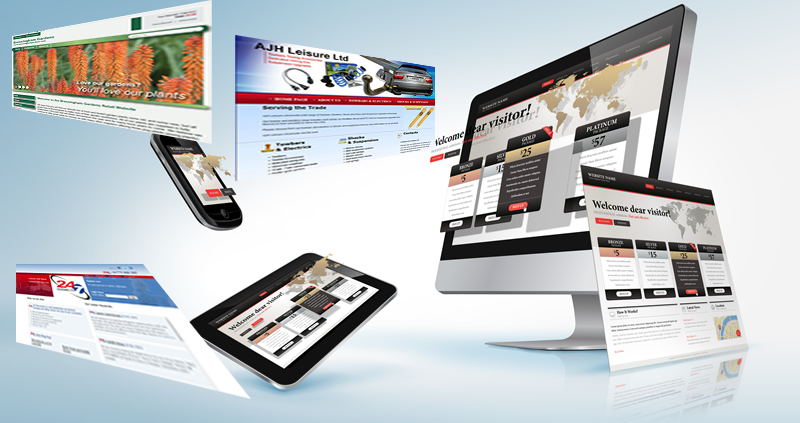 Website Design Solutions
We have a range of different techniques in building your new website but ultimately it has to be modern, interesting, easy to manage, mobile friendly and search engine friendly.
These are the key elements and without these the chances of online success can be quite remote. Although there is a little more to it than that, such as a blog,  social networking and building the right kind of back links.
Key points:
Search engine friendly
Mobile friendly
Easy to update
Unlimited pages
We build you a website at a cost you can afford and one that you can use confidentially for your business. With our websites all support is unlimited and instruction on how to manage your new website is given either personally or by video tutorial.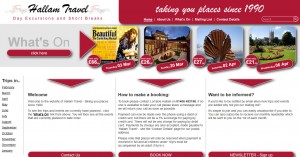 Responsive Web Design: Our speciality is responsive web design and web development, giving you total control of when your web site is updated is something we encourage, you really should be in control of your own site, not having to wait days or weeks for an update to be actioned.
This travel website we built has full administration control where they can can new trips with ease from their control panel, and they take bookings and payments while they are on the move.
Web Design 
Web Development
Bespoke CMS Solutions
Feature Packed Ecommerce
Unlimited Products
Upsell & Gift Wrap Feature
Discount Coupon Creator
Search Engine Friendly
WordPress Blogs
Facebook Fanpages
Twitter Backgrounds
Social Networking
The above are just a few of the web design products we provide to help and improve your online business.
Make the right choice and fill out the form below today;